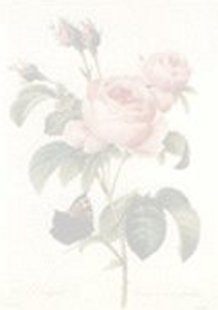 My poetry, my heart, my dreams, my nightmares and my soul. ~~~by Janet Boyd aka Bee Spit ~~~







Silent Scream

There are no sounds when the soul cries
Although it can be heard miles away
And a heart can scream from loneliness
Not to be heard for another day.

Running through the night trying to find
A door that will open and invite you in
To a haven that caresses your mind
And soul with quiet understanding.

You can not define what the demons are
Only that they hunger and feed
From everything that you desire
Leaving heart and soul to softly bleed.

There is no place for you to hide
No answers to the waiting dream
Where can you go except inside
And there is only the silent scream.

by ~Janet Boyd aka Bee Spit~





Losing Touch

How can the world have such beauty
And laughter everywhere
With people that cannot see
With ears that cannot hear.

When did they lose this ability
To interact with nature
How can they not even see
What the world has to share.

Walking through rooms of concrete
Surrounded by walls of paper
Instead of into the street
And off to sit beside a cool river.

by ~Janet Boyd aka Bee Spit~





No Guarantee

How can I not laugh and cry
When I am so happy and sad
To feel like I could fly
But to know landing is ahead.

The love in my heart has known
What it could have someday
Every touch and word that its shown
Reveals the wonders on the way.

Is it only to be a fleeting thing
Can there be no quarantee
What the future may bring
Will I ever fly free.

by ~Janet Boyd aka Bee Spit~





The following poems are the poems I wrote and displayed in the lovepage section.





THE JOURNEY

THE JOURNEY AHEAD WILL BE LONG
THE PATH WE TAKE, HAZARDOUS
THROUGHOUT IT WE MUST BE STRONG
TO EMERGE VICTORIOUS


OUR LOVE FILLS THE SPACES
LEFT BY LIFE'S TRAVAIL
CARRYING US TO WONDROUS PLACES
WHERE WE WILL PREVAIL



~by Janet Boyd aka Bee Spit~





YOU
I see you with me everywhere I go
I feel your touch with every breeze
Your heartbeat fills my soul
Like the sound of waves on the beach
I will never be alone, for you are there
Giving your heart and soul to me
As mine with you I share
Together we fade into eternity
by ~Janet Boyd aka Bee Spit~





I Love You

Three words can't touch the depth of my heart
Mere words can't express how I feel
Groping for a way to even start
Frustrated not to be able to reveal
How my heart starts pounding when
I know you soon will be near
My soul shivers to think of your love and then
My hand has to brush back a tear
Just know you are everything to me
That nothing can tear us apart
That always and forever you will be
My love, my soul, my heart.

by ~Janet Boyd aka Bee Spit~





TONIGHT

I have waited so long
For tonight
My heart has stayed strong
For tonight
I will give you my love
For tonight
Under the stars above
For tonight
We will fulfill our vow
For tonight
To give ourselves now
For tonight
Not to wait until someday
For tonight
We will show each other the way
For tonight
To touch and to feel
For tonight
And at last to be real
For tonight
To continue our love
For longer
than tonight

by ~Janet Boyd aka Bee Spit~





\(o.o)/... © ...1998 - ...by Janet Boyd aka Bee Spit ...\(o.o)/

All poetry written by me. Requires my permission to use ~


For poetry index click here.
The rest of the poems are listed on the table below
For going through the rest of the hive, use below links.
Hope you felt something from your visit. Thank you.

Next Poem

THANKS A BEEMILLION.

Bee's Pages
[ Home | Poetry Index | LovePages Index | 3D Index | Fractal Art ]



The flower was from Flamins Floral Free Collection and I resized and made the background from it in Paint Shop Pro.